Threats to Cochamó
At first glance, Cochamó may seem like a quiet paradise in the mountains.
But it may not always be that way. Here are three major threats that we have worked for years to protect against here in Cochamó.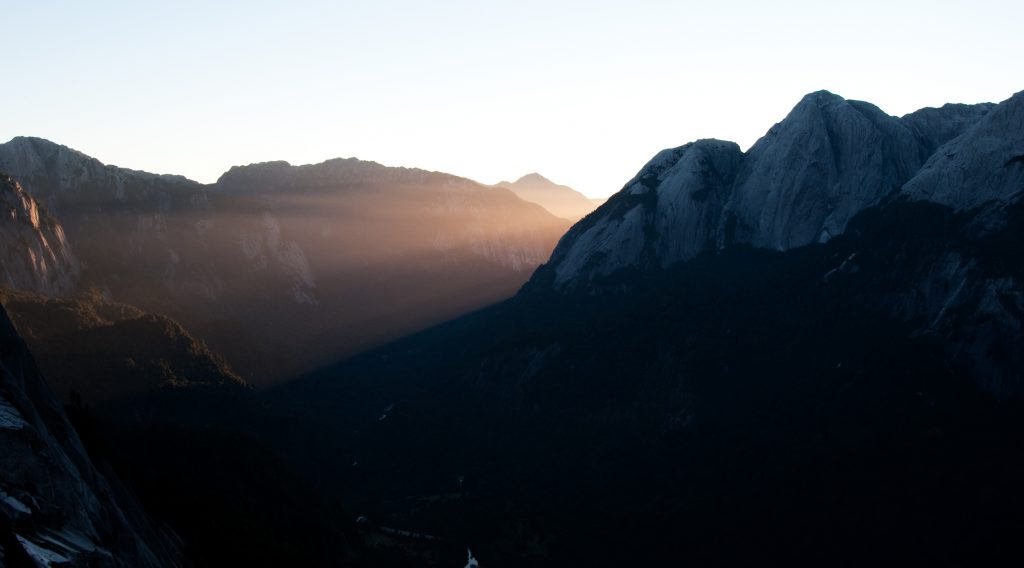 Dams. You may not realize it, but in the early 2000s, there was a very real threat that a series of hydroelectric dams were going to be built along the Rio Cochamó, along with an access road. Thanks to the grassroots efforts of Conservacion Cochamó (the predecessor of our organization, which included a handful of our board members) that project was shut down. Recently, the Rio Manso (the next river south of Rio Cochamó), was also slated to receive hydroelectric dams. But that project, too, was shut down; again due largely to grassroots efforts, this time by Puelo Sin Torres. The Rio Cochamó is still currently protected under ex-president Bachelet's decree from 2010, but that could change under a new administration.
Sanitation. The five main campgrounds in the Cochamó valley are very busy from December to March every year. As you can imagine, a lot of visitors means a lot of… well, poop. And all that poop has to go somewhere! Right now, no water in the area needs to be treated to be potable for human consumption. It's just that clean! But that could all change if human waste becomes a problem. Most of the members of our board have been in someway responsible for building, or managing pit and dry composting toilets in the area. But this is not a one and done solution. Proper disposal and treatment of human waste in Cochamó is an ongoing process, and requires constant attention.

Unsustainable Use. In the past few years, four of the five campgrounds in the Cochamó valley joined together to work as a team toward the sustainable future of Cochamó. They have donated time and money to educational videos, and a volunteer trailhead registry, and have set limits upon their own campgrounds to make sure there are never too many people in the valley at one time. These campgrounds have done admirably so far, but if they fell into less concerned hands, who knows what could happen? Because the land is private, and not public, there is nothing preventing less sustainable tourism but the land owners themselves. Fortunately, the land owners there today are invested in the long term health and beauty of this special part of the world.
To learn more about what we do, check out our Projects Page.
If you'd like to help, please consider making a Donation!